News in from Will Evans (42) Morewood / Maloja 4x rider.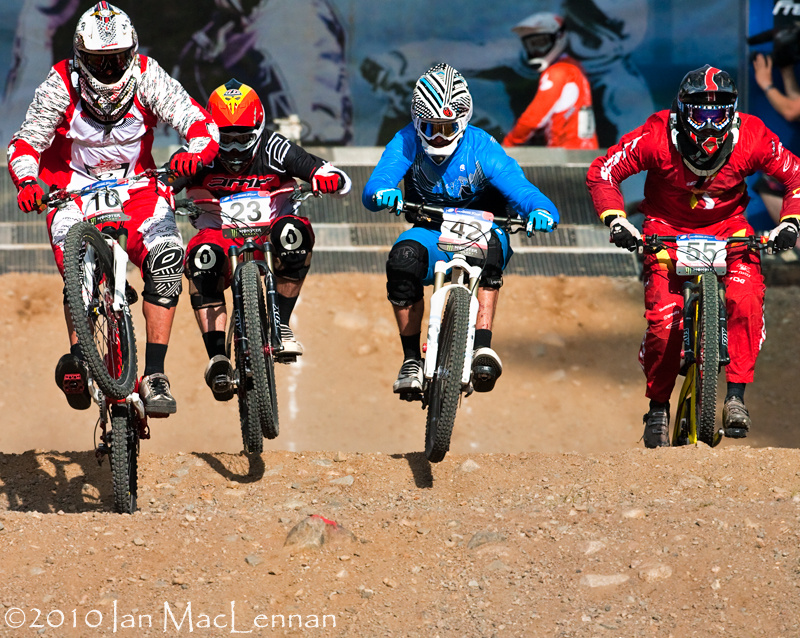 On the track he has built at South West Extreme for next weekends national 4x Championships.
We have been up and had a look. The pictures dont do this track justice. Its awsome, so many line choices and not a moment that you can relax your consentration. Below are wills track stats and some pictures followed by a helmet cam of DBS Chris Cumming riding the track.
Will says
The track is approximately 360 long with 5 corners 2 of which burmed, 1 a flat bank, and 2 flat. The track has steps, drops, pump bumps table tops, a gnarly rock garden and a do or die pro-line (See track stats).
Track Stats
The start straight has a 4m high steep start hill, into a roll able double, pump bump, 2m long drop to a kicky step up to stepped landing.
-First corner is a high 90degree burm with logs on the inside. With two steps on thee exist.
- Second corner is a flat bank turn (not bowled).

- Third straight- 1.5× 4 table to a steep 2× 5m double, followed by two rises
- Third corner- Flat with a small burm around the out side.

- Forth straight- 2x log drops to a 5m aggressive rock garden on a rise.

- Forth corner- Huge 90 degree burm with a flat open inside
- Fifth straight- 1× 2m rock drop, followed by a 4 pack to high rise



- Fifth Corner- a wide dropping flat corner
- Final straight- large pump bump to slit lines;
- Pro line- 2×8m double to 1.5× 6m step up to 1.5× 6m step down.

- 4 technical table tops ranging from 3-5m in length.
Dirt Bike supplys Greth Parr being followed down by Chris Cumming
South West Extreme 4x Track 3 from Chris Cumming on Vimeo.
And Chris on a solo run.
South West Extreme 4x Track from Chris Cumming on Vimeo.
Will sums up this track well.
The number one priority for me when designing/ building the track was to ensure that it races well with all four riders. I believe that 4x racing is at its best when the riders make the action. And hopefully the new track at South West Extreme will provide great racing for both the riders and spectators.
more info about this weekend Naked racing